4th Sunday @ 4: Thy Kingdom Come
18 hours ago
Sun, 27 May, 2018, 4pm - 4:45pm @ Hethel Church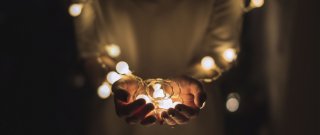 This is the first weekend of half term when some of us are away. However, for those who will be here...
We will be focussing, as last year, on the Archbishops' encouragement to pray "Thy Kingdom Come".
So from 20-27 May in Hethel Church we will have a number of hands-on prayer stations available for people to drop in at anytime to pray actively or quietly.
On Sunday 27 May from 3-5 pm, Peter and I together with Andrew will be present for those who want to do things together.
We will end the time with a short service, closing at 5 pm. Refreshments will be available throughout.
If you think you might drop in for part of this time on Sunday 27th, including the service at the end, could you kindly let me know, so that you can be involved if you wish.
Back to top of page
Contact Cathy for more details -