Messy Church - Easter 2019
Posted: Sun, 5 May, 2019 (1 year ago) - by Adrian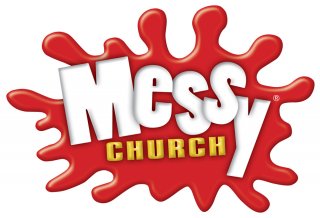 Messy Church met again on Maundy Thursday at Mulbarton Primary School.
We were exploring the  theme:  Why do bad things happen to people, and how can I help?
We used the Easter Story to do this having another set of very creative crafts:  donkey making; a collage of the tomb and crosses; sowing a seed and making a palm (handshape/leaf) to put in the pot until the seed germinates.  We also had a sensory table with opportunities for children to talk about things that worried or concerned them and Carl Bradley from CB Drama did some work with the children acting out different emotions.
A group of children and some adults then prepared to act out the story with costumes as two readers narrated the story, which Adrian then talked about in relation to the theme, before a song, prayer and lunch together.  It was as always the creativity and hard work of a big team of people, so thank you to all those who took part.
We were able to welcome some new faces as well as welcome back those who have been with us from the beginning.

Back to top of page