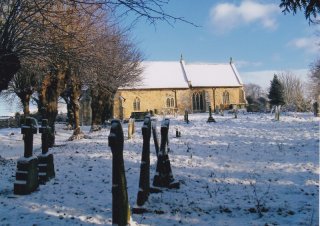 Supporting the spiritual, historic and community purposes of Flordon Church
St Michael & All Angels church boasts Saxon origins, medieval additions and Victorian refurbishments. Through significant fund raising over the years the church has been transformed into a building to be accessible by all villagers whether for spiritual, historic or community purposes.   
In order for St Michael's to continue to be of use to all villagers we feel it needs a Friends Group to support its current and future existence
There are several roles that may interest you such as helping with fundraising events or contributing financially on a regular basis.
If you have any ideas or experience in how this group could achieve its own goal of supporting St Michael & All Angels Church then we would be very pleased to hear from you.
Contact us to get involved or find out more by clicking here.